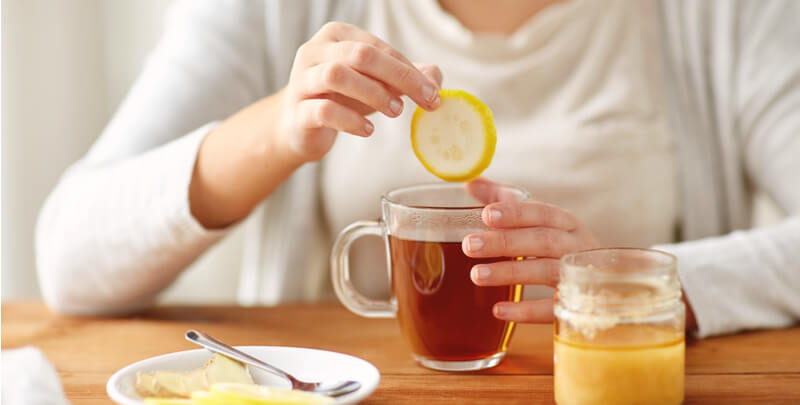 Sweden has one of the world's best universal healthcare systems. Treatment outcomes in Sweden are rated as some of the best in the world. So if you're considering a permanent relocation or are just visiting temporarily, you should be in good hands in Sweden.
This article will review Sweden's healthcare system, along with what you need to know to register and get the medical treatment that you need.
Quick facts on the healthcare system in Sweden
Here are some quick facts about the Swedish healthcare system:
Type of healthcare system: Universal
Average cost of an emergency room visit: 300 kr (£30, US$38, and AU$47.5)
Average cost of a doctor's visit: 200 kr (£20, US$25, and AU$31)
Number of pharmacies: 1,400
Number of hospitals: 79
Population % covered by health insurance: 100%
Money in Sweden is denominated in Swedish krona which can be written as currency code SEK in global trading markets, or simply as kr on signs within the country.
Because the global market fluctuates so frequently, it's tough to pin down exactly what your home currency is worth when you're in Sweden. For the most up-to-date figures, use an
online currency converter for an accurate look at your money's worth.
At the time of writing, these are the very approximate figures you can expect to find:
1000 kr = £100
1000 kr = €105
1000 kr = US$125
1000 kr = AU$160
Average cost of healthcare in Sweden
Is healthcare free in Sweden?
All residents, including expats, have access to publicly-financed healthcare services. Employees and employers pay into the public fund. While healthcare is widely available and funded by taxes, there will be small fees associated with many services (unless you're younger than 16 or qualify as a vulnerable person). The county councils determine the prices for care in their region. Here are some expected fees for healthcare services in Sweden:
| Medical Item | Cost in Sweden |
| --- | --- |
| One-day hospital stay | 100 kr |
| Primary care visit | 100- 300 kr |
| Specialist visit | 400 kr |
| 12 months of prescriptions (maximum) | 2,200 kr |
You might also want to use a Wise borderless multi-currency account if you're moving to Sweden. The account helps you receive and organise money in tens of currencies, including the Swedish krona. With your borderless account, you'll avoid unfair bank fees, exchange rates, and hidden charges. As Wise always uses the real mid-market rate – the one you find of Google – and only charges a small transparent fee when converting or transferring money.
Swedish medical system: Public, private, universal, national, state, single payer – which is it?
Sweden has a universal healthcare system. Everyone who resides in Sweden should have easy access to it. Private insurance is available for those who want additional insurance support.
The Swedish public healthcare system
The central government dictates health policy, but the system is decentralised, meaning that county councils and municipal governments are responsible for providing services. The majority of the costs to run this system are paid for by county council and municipal taxes, with contributions from the national government to cover specialist treatment, prescriptions, pregnancy and childbirth, and rehabilitation. The biggest challenges to the public system include access, quality, efficiency and funding.
While coverage is extensive, there are small fees paid by patients, capped at 1,100 kr per year. A Swedish resident doesn't have to pay more than 300 kr for each doctor visit, whether it's a private doctor or a doctor at a local health centre. All hospital entrance fees are covered, as are specialist visits that a doctor deems necessary.
Prescription drugs aren't free but fees are capped at 2,200 kr each year. The government covers expenses that exceed this amount. Pharmacies are connected through a centralised system so once a patient's medical history is stored in the system, it's available for all pharmacies.
The public maternal healthcare system is particularly strong in Sweden. Maternal mortality rates are some of the lowest in the world, fewer than 3/1,000 babies and 4/100,000 women die during childbirth. Swedish maternal care is looked at as a role model for the rest of the world. Sweden has a high percentage of midwives administering maternity care, who also take care of delivery.
The Swedish private healthcare system
Private healthcare isn't commonly used in Sweden, but as of 2010 it's available. Private insurance premiums and treatment are more expensive, but many citizens and expats prefer to pay in order to ensure that all of their medical needs are met and to avoid longer waits for the public service. About 1 in 10 people have private healthcare. Within the past couple of decades, the use of private healthcare has been increasing.
Signing up for the healthcare system in Sweden
To sign up for healthcare in Sweden, you should:
Obtain your residence permit (if you haven't already)
Obtain your personal Swedish tax ID number
Visit your local Swedish healthcare centre, known as a vårdcentraler
In case of an emergency in Sweden
In case of emergency, the number to dial is 112. Emergency care is available for everyone including those without state health insurance or without a GP, such as tourists. However, once you're recovered they'll want proof of your travel or international insurance. Emergency rooms are available 24/7, and you can use them with or without a referral from a primary doctor. Emergency cases are treated immediately. Some counties may charge a fee for ambulance or helicopter service, but this is capped at 1,100 kr. You can also phone 1177, which is designated as a 24/7 advice line for non-emergency health issues.
Hospitals in Sweden
The standard of care in Swedish hospitals is high. If you qualify for care under Sweden's universal healthcare system you can use any public hospital. However, because there aren't a high number of hospitals, sometimes the waiting times can be long. Priority is always given to urgent cases.
Patients can be admitted to the hospital through the emergency department or by a referral from their doctor. There's a high ratio of in-patient beds and hospitals tend to be very large to accommodate lots of people. By law, hospitalisation fees can't exceed 100 kr a day, no matter which hospital you're treated at.
Private hospitals also exist, and there are no waiting lists for them. Private clinics are funded by insurance companies and are independent organisations. Sometimes, doctors and specialists choose to set up their own privately-run health centres. They're only used by a limited number of people.
Doctors and specialists in Sweden
Sweden is one of the best non-native English speaking countries in the world. It should be easy to find an English-speaking doctor in Sweden. However, if you have trouble, you're entitled to help from an interpreter, free of charge, when you go for medical or dental care. You need to mention upfront that you need an interpreter when you make your appointment.
Finding a GP / family doctor in Sweden
To register or see a doctor, you should first visit the local public health centre, called the vårdcentraler. You can register with the doctor of your choice, but if you're using the public healthcare you need to ensure that your doctor is contracted on this system. If you're treated by a privately funded doctor, you'll have to pay higher fees. Once you request an appointment, you should have one within a week. The national guarantee of care, or Vårdgaranti, aims to keep waiting times below 7 days for visiting a primary care physician.
Specialists in Sweden
Primary care doctors, or GPs, will refer a patient to see a specialist or consultant if necessary. Consultants are senior doctors that have a higher level of training in one area than a GP does.
Seeing a specialist may have a higher fee than a regular doctor visit. Patients needing to see a specialist shouldn't have to wait longer than 90 days for the appointment. However, if the 90 day period is exceeded, you'll be offered care elsewhere and the cost, including any travel costs, will be paid by the county council. Recently, the OECD found that the mean wait time from a GP referral to seeing a specialist is around 12 days.
Health insurance in Sweden: Cost and plans
Most people living in Sweden use the national healthcare system, which is paid for through taxes. Public healthcare is the cheapest option for residents. What's covered under the public system is up to the municipality, so there's some variety. However, care is divided into 7 categories:
Close-to-home (primary care clinics, maternity clinics, outpatient psychiatric clinics)
Emergency care
Elective care
Inpatient care
Outpatient care
Specialist care
Dental care
If you don't choose the public option, there are private plans available and some individuals choose to purchase private insurance to cover their deductibles of the public coverage. Many private practitioners have higher treatment fees, but going private means you'll likely speed up waiting times for appointments. Costs for private plans will vary, but expect to pay approximately 4,000 kr per year.
Temporary health insurance for tourists
If you're visiting Sweden temporarily, you can get medical treatment at any of the public facilities. If you're a visitor from a country in the EU or EEA, you can access healthcare in Sweden using your European Health Insurance Card (EHIC). Tourists from non-EU/EEA countries don't have an automatic right to free or reduced-cost healthcare; you'll need to show proof of insurance from your country or comprehensive travel insurance. These links can help you:
Useful medical phrases in Sweden
These medical terms and phrases may be helpful to you in Sweden:
| Medical term | Swedish translation |
| --- | --- |
| accident | olycka |
| ambulance | ambulans |
| broken bone | brutet ben |
| dentist | tandläkare |
| doctor | läkare |
| emergency | nödsituatsion |
| heart attack | hjärtattack |
| hospital | sjukhus |
| medical bill | medicinska räkningen |
| medical insurance | sjukförsäkring |
| pharmacy | apotek |
| prescription | recept |
| stroke | hjärnattack |
Useful links
As an expat in Sweden, these links will help you navigate the healthcare system:
With world class healthcare available to expats and temporary tourists, Sweden is a great choice for those looking for a new adventure abroad. You'll find a welcoming healthcare system that's regulated to ensure that costs never get too expensive. You always have the option of private healthcare if you want to skip the wait, but the social safety net in Scandinavia is almost impeccable, which is why most citizens take advantage of it. Make sure you follow this guide to help you setup your healthcare needs.