Residency & Work Visa
Move to Sweden to work or start a business
Welcome back. Your at Step 2 now.
Step 1: Check your eligibility
Step 2: Official workshop registration
Step 3: Job interviews and offer letter
Step 4: Your visa application
Step 2. Workshop registration
Match with companies, apply for jobs, prepare for interviews
Why the workshop is necessary
This is the official process developed in partnership with employers and agencies for matching international professionals with companies.
These workshops are to ensure applicants are verified, qualified, matched with the right employers and jobs and have a proper introduction to employers.
Employers prefer job seekers that have been verified and referred by their trusted network of contacts like existing employees and agencies.
Each workshop is a 1 on 1 personal online video meeting on Google Meet with a recruiter in Sweden that is a specialist in the job role  you would like to work in.
There will be 3 meetings in total.
Workshop 1 meeting contents - CV presentation, Job matching, applications and employer contacts
This workshop will include:
– Document and certification review
– CV review, writing and formatting it for Swedish employers and application systems
– Cover letter review and writing. A cover letter is important when applying in Sweden, it gives context to your CV
– Job title strategy, selecting job titles and variations that match your skill profile
– Salary and benefits calculation based on your experience and job title. It is important to know your estimated salary before you do attend an interview
– Company search and matching. Identifying corporates, NGOs and consulting firms that match your profile
– Job search and matching. Searching internal database, contact networks and agency data bases to find the perfect match
– Employer contacts and introductions
– Employer referrals. Most jobs in Sweden are filled through referrals through a network of trusted contacts. We support your application with by providing referrals for you to employers after we have verified your CV and experience.
– Applying for jobs and forwarding your CV to contacts
– Scheduling interviews with company HR and agency recruiters
Total costs
The workshop has a fixed admin processing fee of Euro 49.
This includes all the content and meetings.
There are NO other costs.
There is NO commission on salaries.
There are NO other admin fees.
Employers usually cover the cost of visa applications. Visa fees vary depending on Embassy location (around Euro 80). Visa fees are paid directly to the Swedish Embassy.
Workshop booking confirmation
All bookings are done via Stripe.
Click the button below to complete your booking.
You will receive a booking confirmation via email directly from Stripe. Please check your inbox or spam folder.  After we have recieved your booking details, a recruiter from our Stockholm office will be in touch to confirm a meeting time.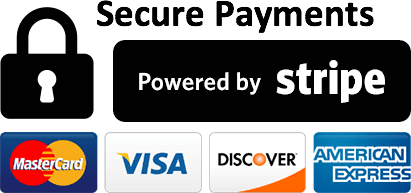 Frequently asked questions