Latest jobs
International talent welcome!
Assistance in applying for work visa is given.
Jobs may be open for remote-working arrangements or locally based in Sweden.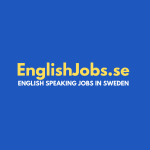 Media / Telecoms / TechExperience with customer support over the web and phone, minimum 2 years.English, Spanish, German. Other EU language optional.#ref: 225517 We are looking for a Customer Support Specialist to assist our customers with technical problems when...
Does your CV pass the 30 second test?
"The average time spent reading a CV is just 6 seconds" - Forbes.

Take the test and get feedback from a recruiter.
Take the test