Latest jobs
International talent welcome!
*Important Covid-19 update*
Yes! Sweden is open for business and we are recruiting.
Due to the ongoing Covid-19 situation, all jobs are open for remote-working arrangements, internationally or locally based in Sweden.
Please apply below.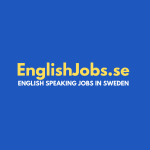 Media / Digital / TechMinimum 1 year experience in account management, building customer relationships and customer support / customer success. Excellent communication and organisational skills required.English required.#ref: 225526 We are looking for an Account...
Does your CV pass the 30 second test?
"The average time spent reading a CV is just 6 seconds" - Forbes.

Take the test and get feedback from a recruiter.
Take the test